FUJI CP6 FQ&FRQ Axis Driver DR1B-01AC
| | |
| --- | --- |
| Parts Number | DR1B-01AC |
| Description | FUJI CP6 FQ&FRQ Axis Driver DR1B-01AC |
| Lead time | 1-3 days after payment |
| Payment term | T/T, LC,DDP,PayPal, MoneyGram |
| Shipment | By Air( DHL, FedEx, UPS,TNT,EMS) |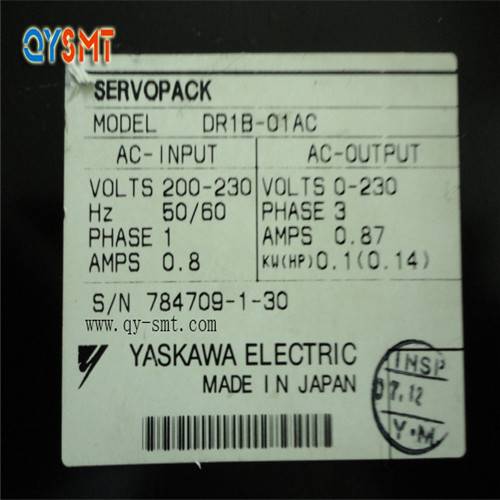 Other Related items:
FUJI A5137A O RING S22
FUJI A5138A O-RING
FUJI A5139Z O RING S63
FUJI A5140A O RING S100
FUJI A5141A O RING 2.5X100M
FUJI A5142A O RING G 30
FUJI A5143A O RING G 80
FUJI A5144A O RING G 90
FUJI A5145A O RING G 115
FUJI A5147A O RING G 125
FUJI A5148A O RING G 135
FUJI A5149A O RING G 180
FUJI A5150A O RING G 250
FUJI A5151A O RING P5
FUJI A5151T O-RING SILICON (P8) (P8)
FUJI A5152A O RING P9
FUJI A5153A TO A5054T
FUJI A5154A O RING P22A
FUJI A5155A O RING P29
FUJI A5156A O RING P35
FUJI A5157A O RING P46
FUJI A5158A O RING P52 ST-7.71
FUJI A5159A O RING P80
FUJI A5160A O RING P120
FUJI A5161A O RING S9
FUJI A5161T O RING S15
FUJI A5162A O RING S18
FUJI A5163A O RING S20
FUJI A5164A O RING S26
FUJI A5165A O RING S28
FUJI A5166A O RING S30
FUJI A5167A O RING S39
FUJI A5168A O RING S40
FUJI A5169A O RING S42
FUJI A5170A O RING S53
FUJI A5171A O RING S15
FUJI A5175A O RING NO.2/KURODA FOR H1061A+MPH-5040 PKG 10
FUJI A5176A O RING NO.3/KURODA FOR H1061A+MPH-5040
FUJI A5177A O RING NO.4/KURODA FOR H1061A+MPH-5040
FUJI A5178A O RING NO.1/KURODA FOR H1061A+MPH-5040
FUJI A5198A O RING FOR MDV235-NP(DFPH0710)
FUJI A5553A O RING P21 SILICON FOR FGL (P-21) (P-21)
FUJI ABFCA3100 TAPE GUIDE QP/8 MM
FUJI ABFCA3107 TAPE GUIDE

Why Choose us?
Ever Since the first day of establishment, Qinyi Electronics has play the role of SMT industrial solution provider, it serve customer from domestic and oversea, with good quality production and service, with its commitment to"Product, honesty, Speed", now Qinyi Electronics has own its credit and satisfaction from customers, and which is most treasured, and also what is our seeking for.
Here is what Qinyi can do for you:
1. Qinyi Electronics Has stocks of feeders, nozzles, motors, servo, filters....etc. For
The well-known brand like JUKI, Yamaha, Samsung, Siemens, Sanyo, Assembleon, Sony, FUJI, I-pulse..., we support the original new &refurbished parts, and at the same time, we also support the OEM parts with competitive price with good quality. You need any spare? Just let us know the parts number!
2. Qinyi support repair service for PCB, motor, servo, valve ....etc., we do that to save your cost!
3. Buy and sell surplus SMT equipment, if you need any equipment, or need to sell your surplus equipment, just draw us an e-mail or call us now!
4. Software, including programing, Optimization...., much lower price than from Agent! You can try!
Company View: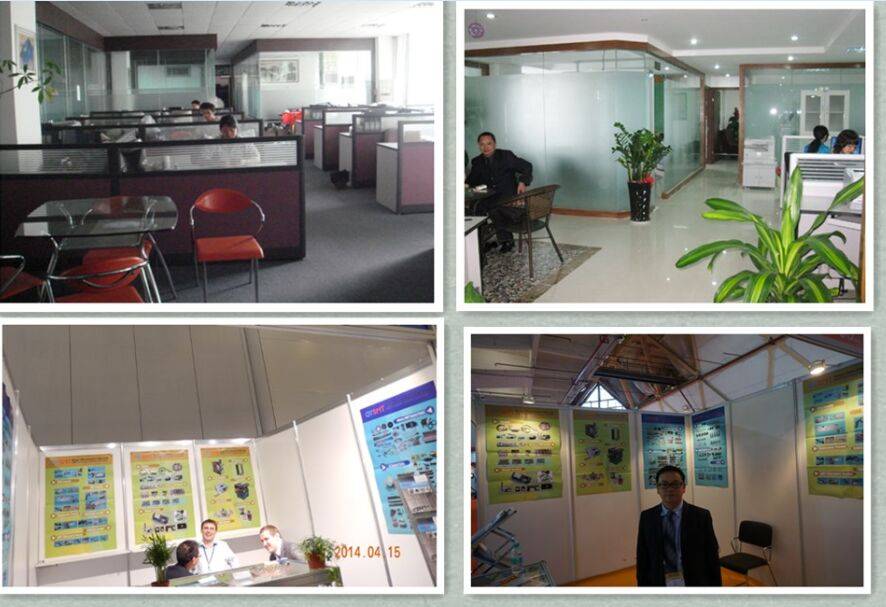 Certificates: