JUKI 2050 Safety PCB Board 40001923
| | |
| --- | --- |
| Parts Number | 40001923 |
| Description | JUKI 2050 Safety PCB Board 40001923 |
| Lead time | 1-3 days after payment |
| Payment term | T/T, LC,DDP,PayPal, MoneyGram |
| Shipment | By Air( DHL, FedEx, UPS,TNT,EMS) |
Other Related items:
JUKI L900E521000 ENCODER
JUKI L900E621000 THETA MOTOR(AC10W)
JUKI L900E721000 Z MOTOR(AC30W)
JUKI L900E821000 SERVO MOTOR(AC750W)
JUKI L900E921000 SERVO MOTOR(AC750W)
JUKI L901E021000 LINEAR MOTOR
JUKI L901E121000 LINEAR MOTOR
JUKI L901E221000 X MOTOR DRIVER(LINEAR)
JUKI L901E321000 YA MOTOR DRIVER
JUKI L901E421000 YB MOTOR DRIVER
JUKI L901E521000 ZT SERVO MOTOR AMP
JUKI L901E621000 POSITION BOARD(12AXES)
JUKI L901E721000 POSITION BOARD(24AXES)
JUKI L901E821000 SSC-NET END CONNECTOR
JUKI L901E921000 SCALE I/F UNIT
JUKI L902E021000 MAGNET SCALE DETECTOR
JUKI L902E121000 MAGNETIC SCALE YB AXES
JUKI L902E221000 CONDENSER
JUKI L902E321000 CONDENSER
JUKI L902E421000 CONDENSER
JUKI L902E521000 MAGNETIC SCALE WIPER
JUKI L902E621000 MAGNETIC SCALE WIPER
JUKI L902E721000 MAGNESCALE X AXES CABLE
JUKI L903E021000 FLAT CABLE XY1
JUKI L903E121000 FLAT CABLE XY2
JUKI L903E221000 FLAT CABLE XY2
JUKI L903E521000 CONNECTOR 20 POLES
JUKI L910E021000 CPCI BACKBOARD
JUKI L910E121000 LCD(SY-8060-73-APJ)
JUKI L910E221000 TP I/F CABLE
JUKI L910E421000 DISPLAY CABLE 0.9M
JUKI L910E521000 DISPLAY EXTENSION CABLE 1.8M
JUKI L910E721000 SCREW
JUKI L910E821000 KEYBOARD EXTENSION CABLE 1.8M
JUKI L911E021000 RS232C EXTENSION CABLE 2M
JUKI L911E221000 TRANSFORMER 13.7KVA
JUKI L980E108000 TFT LIQUID CRYSTAL DISPLAY
JUKI L980E908000 CONNECTOR 9POLES
JUKI L981E108000 CONNECTOR 9POLES
JUKI L981E405000 CONTACT
JUKI L981E449000 MARKER TIE PLM1N-C
JUKI M1008511000 FOOT SWITCH FIXING PLATE
JUKI M9619110000 CONTACT
JUKI MA1200500A0 CONTROL PWB ASM
Why Choose us?
Ever Since the first day of establishment, Qinyi Electronics has play the role of SMT industrial solution provider, it serve customer from domestic and oversea, with good quality production and service, with its commitment to"Product, honesty, Speed", now Qinyi Electronics has own its credit and satisfaction from customers, and which is most treasured, and also what is our seeking for.
Here is what Qinyi can do for you:
1. Qinyi Electronics Has stocks of feeders, nozzles, motors, servo, filters....etc. For
The well-known brand like JUKI, Yamaha, Samsung, Siemens, Sanyo, Assembleon, Sony, FUJI, I-pulse..., we support the original new &refurbished parts, and at the same time, we also support the OEM parts with competitive price with good quality. You need any spare? Just let us know the parts number!
2. Qinyi support repair service for PCB, motor, servo, valve ....etc., we do that to save your cost!
3. Buy and sell surplus SMT equipment, if you need any equipment, or need to sell your surplus equipment, just draw us an e-mail or call us now!
4. Software, including programing, Optimization...., much lower price than from Agent! You can try!
Company View: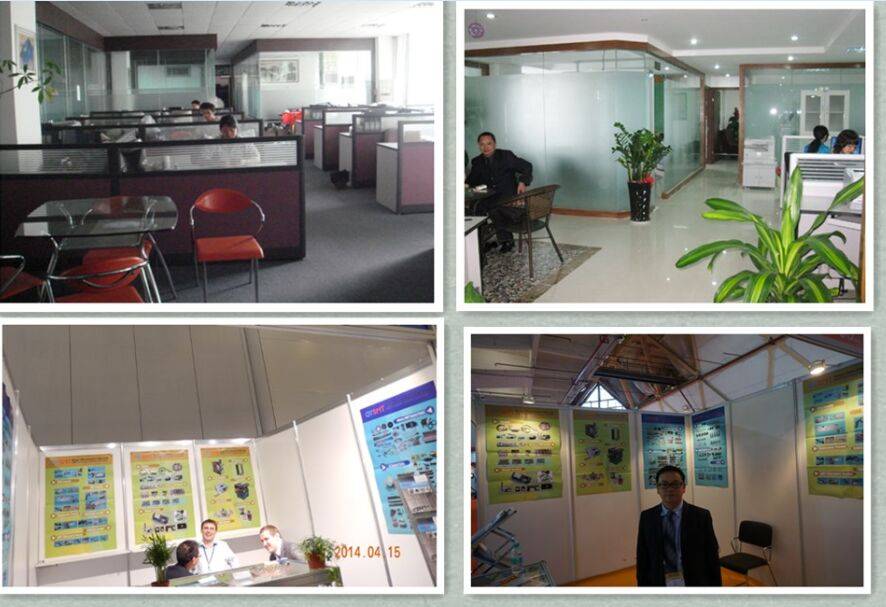 Certificates: