JUKI KE750 stop sensor cable asm E94657250A0
| | |
| --- | --- |
| Parts Number | E94657250A0 |
| Description | JUKI KE750 stop sensor cable asm E94657250A0 |
| Lead time | 1-3 days after payment |
| Payment term | T/T, LC,DDP,PayPal, MoneyGram |
| Shipment | By Air( DHL, FedEx, UPS,TNT,EMS) |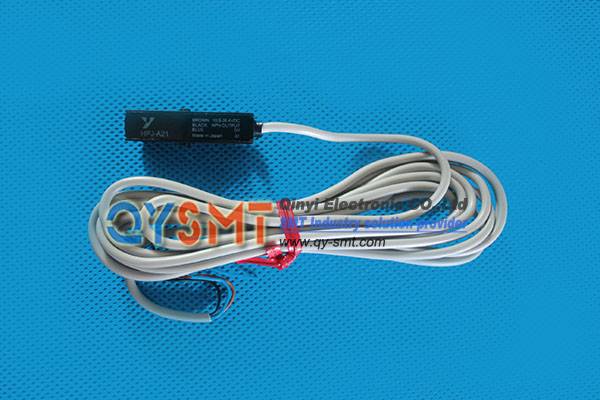 Other Related items:
JUKI E95947150A0 SENSOR CABLE ASM 710/720
JUKI E95947250A0 CSP BLUE LIGHT CABLE ASM
JUKI E9594729BA0 CSP LIGHT CABLE (L) ASM
JUKI E95957290A0 VCS.S.V. (L) ASM.
JUKI E9596729BA0 VCS.S.V. (L) ASM
JUKI E95977290A0 VCS.OPT.S.V.(R)
JUKI E9598729BA0 VCS.OPT.S.V.(L)
JUKI E95997150A0 BATTERY ASM
JUKI E95997210A0 POWER SUPPLY CABLE ASM.
JUKI E9599729DA0 POWER SUPPLY CABLE (CE) ASM.
JUKI E96007060B0C REEL SUPPORT 72 COMPL
JUKI E96007160A0 TEACHING SPOT WIRE ASM
JUKI E960076001B SYSTEM DISK (ENGTES)
JUKI E96007600A0 SYSTEM DISK (VER 1.5 CJA)
JUKI E96007800A0 KP480 SYSTEM DISK V.3.10
JUKI E9601715000 POWER SUPPLY TRANSFORMER
JUKI E9601717000 5 ASPECT STEPPER DRIVER
JUKI E9601721000 CPU AT PWB
JUKI E96017210A0 CPU AT PWB
JUKI E9601725000 PANEL COMPUTER(UPL5700T-JU1)
JUKI E9601729000 CPU BOARD
JUKI E9601750000 I/F CABLE 34P
JUKI E9601802000 PANEL COMPUTER (8M)(UPL5700T-JU2)
JUKI E9601855000 LENS UNIT
JUKI E96018550A0 0.75X UPPER AND LOWER UNIT
JUKI E9602715000 OPERATION PANEL
JUKI E96027160A0 PHOT SENSOR
JUKI E9602721000 FDD I/F PWB
JUKI E9602725000 DIMM MEMORY 4MB
JUKI E9602729000 DIMM
JUKI E9602739000 ARCNET I/F SIRCUIT BOARD ASM.
JUKI E9602750000 I/F CABLE 50P
JUKI E9602755000 DISPLAY
JUKI E9603603000 VARIABLE RESISTOR 10K OHM
JUKI E9603715000 HOD
JUKI E96037170A0 AC SERVO DRIVER ASM.
JUKI E9603721000 VGA I/F PWB
JUKI E9603725000 DIMM MEMORY 8MB
Why Choose us?
Ever Since the first day of establishment, Qinyi Electronics has play the role of SMT industrial solution provider, it serve customer from domestic and oversea, with good quality production and service, with its commitment to"Product, honesty, Speed", now Qinyi Electronics has own its credit and satisfaction from customers, and which is most treasured, and also what is our seeking for.
Here is what Qinyi can do for you:
1. Qinyi Electronics Has stocks of feeders, nozzles, motors, servo, filters....etc. For
The well-known brand like JUKI, Yamaha, Samsung, Siemens, Sanyo, Assembleon, Sony, FUJI, I-pulse..., we support the original new &refurbished parts, and at the same time, we also support the OEM parts with competitive price with good quality. You need any spare? Just let us know the parts number!
2. Qinyi support repair service for PCB, motor, servo, valve ....etc., we do that to save your cost!
3. Buy and sell surplus SMT equipment, if you need any equipment, or need to sell your surplus equipment, just draw us an e-mail or call us now!
4. Software, including programing, Optimization...., much lower price than from Agent! You can try!
Company View: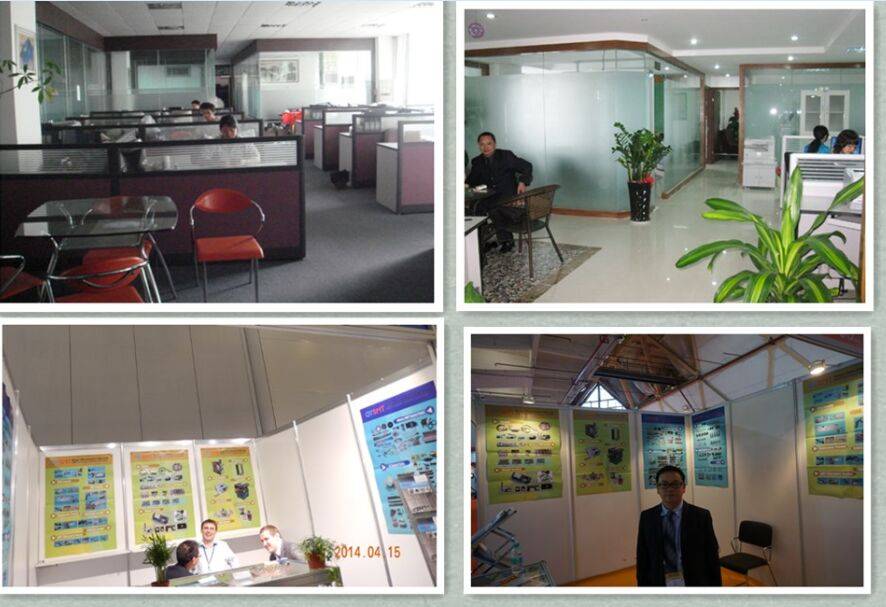 Certificates: