JUKI KE750 Z/Theta Control PWBP/N: E86017250A0
| | |
| --- | --- |
| Parts Number | E86017250A0 |
| Description | JUKI KE750 Z/Theta Control PWBP/N: E86017250A0 |
| Lead time | 1-3 days after payment |
| Payment term | T/T, LC,DDP,PayPal, MoneyGram |
| Shipment | By Air( DHL, FedEx, UPS,TNT,EMS) |
Other Related items:
JUKI E9603727000 MAGNESCALE DETECTOR
JUKI E9603729000 BUS BRIDGE BOARD
JUKI E9603750000 PERSONAL COMPUTER
JUKI E9603755000 KEYBOARD FOR KP620
JUKI E9603802000 HOD BOX ASM.
JUKI E9603855000 HOD BOX
JUKI E9604715000 CRT DISPLAY
JUKI E96047170A0 Z MOTOR ASM.(AC400W)
JUKI E9604721000 BACK BOARD P1 PWB
JUKI E96047230A0 SIGNARL TOWER 5D ASM
JUKI E96047260A0 AC SERVO MOTOR ASM(AC400W)
JUKI E9604727000 MAGNET SCALE
JUKI E9604729000 C-PCI BACK BOARD
JUKI E9604750000 DISPLAY
JUKI E9604755000 SWITCH
JUKI E96047600A0 CRT MONITOR
JUKI E96047800A0 HEAD VALVE
JUKI E9605715000 CRT (VCS)
JUKI E9605721000 BACK LIGHT PWB
JUKI E96057230A0 SIGNARL TOWER 6D
JUKI E96057260A0 AC SERVO CONTROL CABLE ASM.
JUKI E9605729000 C-PCI BOARD 2
JUKI E9605750000 TRANS
JUKI E9605755000 HOD CABLE
JUKI E9606700000 DISPLAY
JUKI E9606715000 FLOPPY DISC DRIVE
JUKI E9606721000 MEMORY SIMM 1M
JUKI E96067230A0 SIGNAL TOWER 6D CABLE ASM
JUKI E9606727000 MODULAR WATT BOX
JUKI E9606729000 XMP(MAIN)
JUKI E9606750000 LENS
JUKI E9606755000 AC THRVO MOTOR
JUKI E96067800A0 I/O -V CABLE B ASM
JUKI E96077000A0 MAIN PANEL SWITCH ASM
JUKI E96077000B0 MAIN PANEL SWITCH ASM
JUKI E9607715000 MAGNETIC SWITCH (SENSOR)
JUKI E9607715A00 MAGNETIC SWITCH SENSOR
JUKI E9607715B00 MAGNET SWITCH
Why Choose us?
Ever Since the first day of establishment, Qinyi Electronics has play the role of SMT industrial solution provider, it serve customer from domestic and oversea, with good quality production and service, with its commitment to"Product, honesty, Speed", now Qinyi Electronics has own its credit and satisfaction from customers, and which is most treasured, and also what is our seeking for.
Here is what Qinyi can do for you:
1. Qinyi Electronics Has stocks of feeders, nozzles, motors, servo, filters....etc. For
The well-known brand like JUKI, Yamaha, Samsung, Siemens, Sanyo, Assembleon, Sony, FUJI, I-pulse..., we support the original new &refurbished parts, and at the same time, we also support the OEM parts with competitive price with good quality. You need any spare? Just let us know the parts number!
2. Qinyi support repair service for PCB, motor, servo, valve ....etc., we do that to save your cost!
3. Buy and sell surplus SMT equipment, if you need any equipment, or need to sell your surplus equipment, just draw us an e-mail or call us now!
4. Software, including programing, Optimization...., much lower price than from Agent! You can try!
Company View: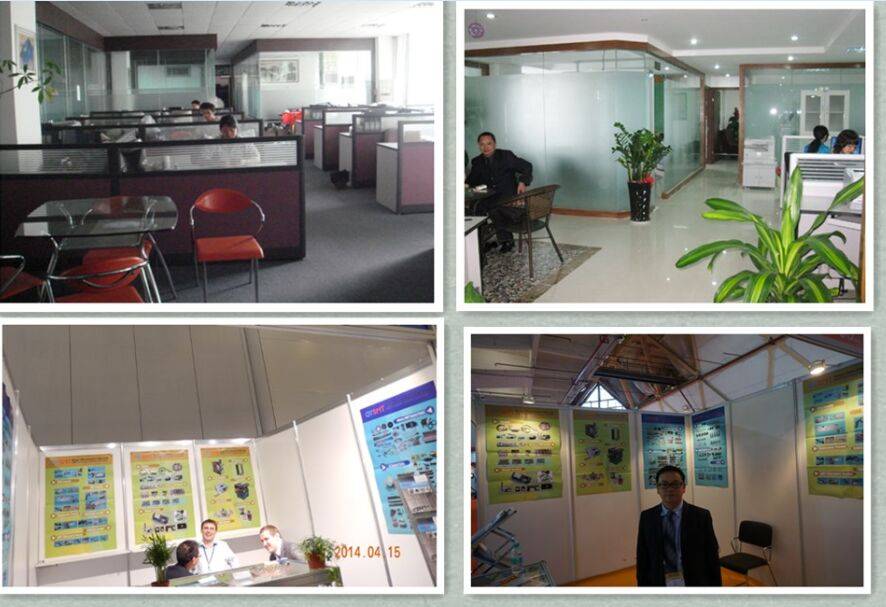 Certificates: