JUKI VCS SLIDER 40000629
| | |
| --- | --- |
| Parts Number | 40000629 |
| Description | JUKI VCS SLIDER 40000629 |
| Lead time | 1-3 days after payment |
| Payment term | T/T, LC,DDP,PayPal, MoneyGram |
| Shipment | By Air( DHL, FedEx, UPS,TNT,EMS) |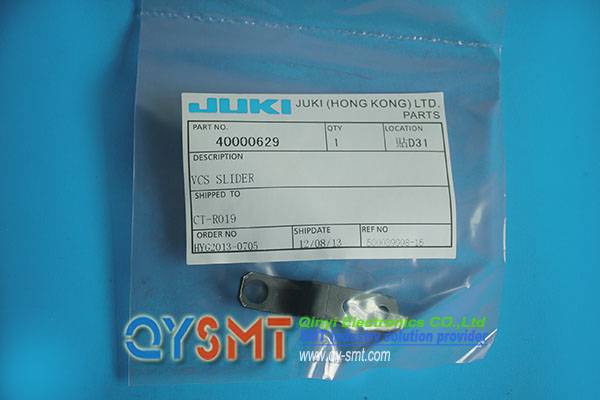 Other Related items:
JUKI L881E721000 CONNECTOR 26 POLES
JUKI L881E821000 TERMINAL CONNECTOR 5POLES
JUKI L881E921000 TERMINAL
JUKI L882E021000 CONNECTOR 28 POLES
JUKI L882E121000 TERMINAL CONNECTOR 5 POLES
JUKI L882E221000 TERMINAL
JUKI L882E321000 CONNECTOR 16 POLES
JUKI L882E421000 CONTACT
JUKI L882E521000 CONTACT
JUKI L882E721000 CONNECTOR 50 POLES
JUKI L882E821000 SHELL 50 POLES
JUKI L882E921000 CONNECTOR 36 POLES
JUKI L883E021000 CONNECTOR 36 POLES
JUKI L883E121000 CONNECTOR 25 POLES
JUKI L883E221000 JUNCTION SHELL 15 POLES
JUKI L883E321000 TERMINAL M6
JUKI L883E421000 CAP TIRE 13 AWG28
JUKI L883E521000 CAP TIRE 20 AWG28
JUKI L883E621000 SHIELD WIRE 10 AWG28
JUKI L883E721000 SHIELD WIRE 13 AWG28
JUKI L883E821000 CAP TIRE 32 AWG28
JUKI L883E921000 CAP TIRE 10 AWG28
JUKI L884E021000 CAP TIRE 25
JUKI L884E121000 WIRE 10SQ BLACK
JUKI L884E221000 WIRE 10SQ GREEN/YELLOW
JUKI L884E321000 SHIELD WIRE 4CORES AWG14
JUKI L884E421000 SHIELD WIRE 4 CORES AWG18
JUKI L884E521000 TRANSMIT SENSOR
JUKI L884E621000 TRANSMIT SENSOR
JUKI L884E721000 SENSOR
JUKI L884E821000 SENSOR
JUKI L884E921000 SIGNAL TOWER
JUKI L885E021000 POWER LAMP
JUKI L885E121000 POWER LAMP
JUKI L885E221000 SHIELD CABLE 8 CORES
JUKI L885E321000 SHIELD WIRE 3
JUKI L885E421000 CONNECTOR 14 POLES
JUKI L885E521000 TERMINAL M5
JUKI L885E621000 JUNCTION SHELL 9 POLES
JUKI L900E021000 PULSE MOTOR DRIVER AC100V
JUKI L900E121000 PULSE MOTOR DRIVER DC24V
JUKI L900E221000 CENT MOTOR ASM
JUKI L900E321000 CENTER AWC MOTOR
JUKI L900E421000 STBL MOTOR ASM
Why Choose us?
Ever Since the first day of establishment, Qinyi Electronics has play the role of SMT industrial solution provider, it serve customer from domestic and oversea, with good quality production and service, with its commitment to"Product, honesty, Speed", now Qinyi Electronics has own its credit and satisfaction from customers, and which is most treasured, and also what is our seeking for.
Here is what Qinyi can do for you:
1. Qinyi Electronics Has stocks of feeders, nozzles, motors, servo, filters....etc. For
The well-known brand like JUKI, Yamaha, Samsung, Siemens, Sanyo, Assembleon, Sony, FUJI, I-pulse..., we support the original new &refurbished parts, and at the same time, we also support the OEM parts with competitive price with good quality. You need any spare? Just let us know the parts number!
2. Qinyi support repair service for PCB, motor, servo, valve ....etc., we do that to save your cost!
3. Buy and sell surplus SMT equipment, if you need any equipment, or need to sell your surplus equipment, just draw us an e-mail or call us now!
4. Software, including programing, Optimization...., much lower price than from Agent! You can try!
Company View: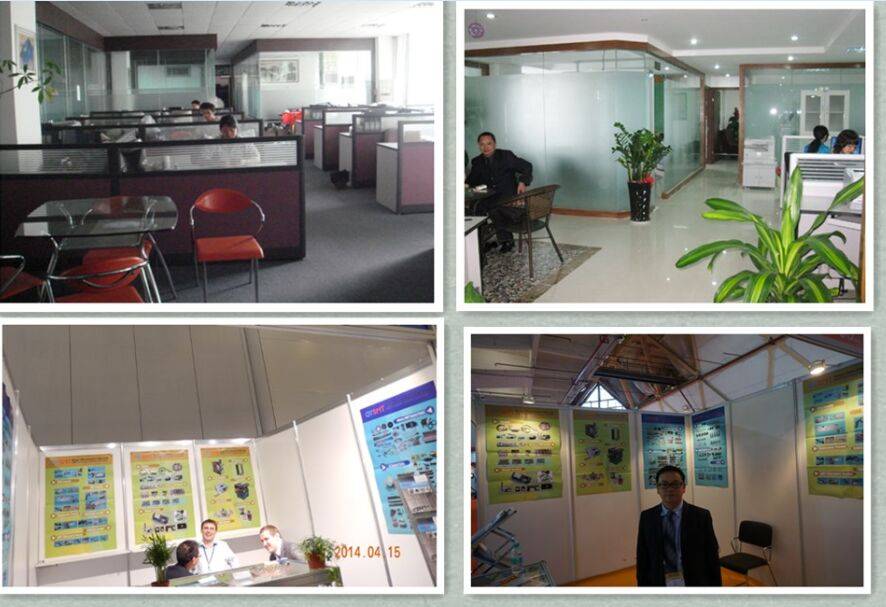 Certificates: